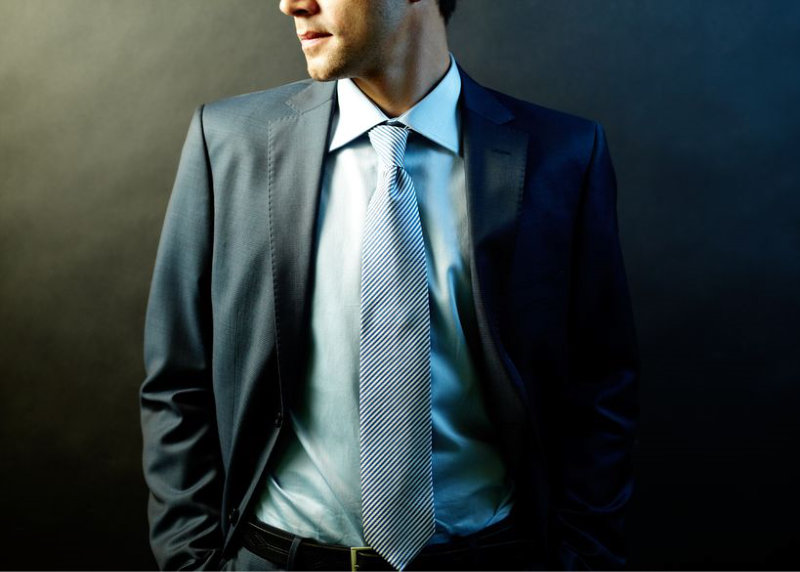 What is Twitter?
Posted 26-03-18
Twitter is one of the most well known social media platforms on the web with approx. 330 million monthly active users and Alexa ranking of 12; making it the twelfth most visited website in the world.
Jack Dorsey is acknowledged as the creator of Twitter but had significant assistance from his Odeo colleagues. Dorsey was an American programmer interested in Dispatch Software used to coordinate taxis, deliveries and emergency services. In the same way fleets of vehicles need to remain in constant, real-time communication; he saw an outlet for using SMS (short messaging service) to allow individuals to update and share their current status with friends.
Evan Williams was well known on the San Francisco tech scene. He was responsible for coining the term 'Blogger' and having found the Web-Diary service of the same name sold the company to Google for millions. Following the take over, Williams set-up Odeo with fellow programmer and neighbour Noah Glass.
Biz Stone, an American software developer and Blogger enthusiast, worked with Williams following the 'Blogger' take over. Feeling a strong connection to Williams, he forfeited his Google stock options to work for Odeo.
Dorsey's dispatch programming lead him to California. Working from a PC in Caffe Centro (San Francisco), he recognised Williams from the Blogger take over. Looking-up his contact details Dorsey emailed Williams a copy of his resume and was subsequently hired by Odeo as a low-level programmer.
Odeo created software to distribute Podcasts using Flash and RSS-syndicated audio and video. Unfortunately Apple announced it would add Podcasts to iTunes - monopolising the market.
With pressure to find a new direction, Williams turned to his team of developers for inspiration. In a series of 'hakathons' colleagues worked in small groups brain-storming ideas.
Noah Glass was fascinated how people were communicating on MySpace and other social networking websites. He felt the way people communicated was limited by any website so far designed. Dorsey intrigued by real-time networks introduced his idea of combining SMS with a web based 'status' portal; allowing synchronous, real time communication.
Dorsey, Williams and Stone built the Twitter prototype in just two weeks with assistance from Florian Weber, a Berlin-based website designer and Ruby-on-Rails expert. By sending a text via the website a message would be dispatched synchronously to a list of contacts. Hence 'tweets' were originally limited to 140 characters.
Noah Glass is accredited for spending hours searching through a dictionary before deciding on the now ubiquitous phrase 'twitter'. However the domain name twitter.com was already registered, so the web development team settled for the 5 letter variation , 'Twttr' in recognition of Flickr.
Initially used as an internal service, employees became obsessed with the website, accumulating huge monthly SMS bills which Odeo agreed to cover.
The full version launched publicly July 15, 2006. That August, a small earthquake shook San Francisco. Tweets spiked for the first time as news and hysteria spread virally, a significant moment for early twitters and company Directors alike. By the end of the year, twitter had acquired thousands of users and purchased twitter.com for approx. £6000.
Popularity grew steadily throughout 2007. Usage saw an increase from 20,000 - 60,000 tweets per day. At the South by Southwest Interactive conference (SXSWi) Twitter proudly installed two 60-inch plasma screens streaming the influx of Twitter messages.
As Twitter gathered momentum, it saw celebrities, royal figures, presidents and news organizations join the service. Seven years after its launch Twitter was worth over £12 billion, had over 200 million active users and 2,000 employees.
The Twitter website is free to use, offering social networking and micro-blogging. Registered users over 13 years of age can read and post short messages, called tweets.
The overall format of Twitter is similar to Facebook with circular profile picture left, wide cover photo top and main time-line positioned in the centre. The left-hand column introduces basic account information including name, description, location and registration date. Following this a mosaic of thumbnails representing images and videos uploaded is very reminiscent of Facebook.
The Twitter time-line works in much the same way. Posts of all accounts you 'follow' cascade down the page in chronological order (newest first). These can contain images, videos, comments and links to external websites. Posts are known as tweets or 'status updates' limited to 280 characters.
Posts can be filtered by two further tabs: 'Tweets & Replies' and 'Media'. The 'Tweets & Replies' option shows the same posts complete with any replies to specific comments. The 'Media' tab only displays those posts containing images and videos. To the far right of these options you will find the infamous 'follow button'.
Above the Twitter time-line is a sub-navigation: 'Tweets (0)', 'Following(0)', 'Followers (0)', 'Likes (0)'.
The 'Tweets' tab will return you to the main time line
'Likes' shows all posts containing material you have elected to 'like'
'Following' allows you to organise those Twitter accounts you receive posts from
'Followers' allows you to manage any accounts who receive your tweets. (It is possible to block an account from receiving your posts)
Beside each tab you will find a tally showing the relevant number of posts, accounts or likes accumulated.
Unlike Facebook, the Twitter template is generic offering the same format to any individual, business, public figure or celebrity. This means the account's followers and who they follow are all publicly available. Conversely, Facebook uses a separate template for 'high profile' accounts giving no indication of who they follow.
Anyone following your feeds on Twitter is deemed as a 'follower'. However Facebook makes the distinction of 'friends' for normal accounts and 'followers' of high profile accounts. High status Twitter accounts will be managed by PR firms utilising professional photography and branding. But there is no assumption made about the person's popularity or social rank. There is also no promotional template putting that individual on a pedestal.
The Twitter template also allows customisation of font colours and other page elements through a choice of themes. This again would separate the two. Interestingly, Mark Zuckerberg the man behind Facebook is red-green colour blind which is why the colour scheme is predominantly blue.
Twitter has a powerful search facility allowing you to find specific tweets, accounts and other archived material. You can search by any phrase or 'hashtag'. By default you will be shown 'Top' results. These include the most popular results and most relevant based on your Twitter activity. You can filter the results by Latest, Accounts/People, Photos, Videos or News to refine your search further.
One of Twitter's most popular features are hashtags. By including a term preceded by the pound symbol (#) in any tweet, Twitter can quickly identify trending posts of a common theme. Searching directly with a hashtag will quickly retrieve any posts relating to a specific subject.
Twitter will use your website activity to suggest accounts of interest as well as trending topics. Every interaction you make is recorded to some extent. This makes for a more personalised Twitter experience. But these metrics also refine Twitter's marketing regime. The more user information the website harvests, the easier it is to send tailor made advertising via sponsored tweets, accounts and trends.